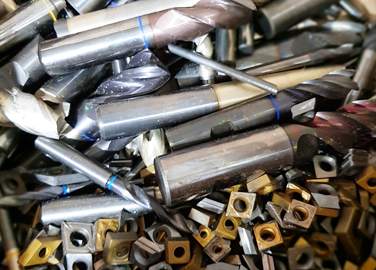 Indexable inserts are completely made of heat-resistant and extremely hard metal. This consists of tungsten carbide and cobalt. The inserts come from the professional metalworking industry and are generally used for steel, stainless steel and metalworking.
The name Widia is a brand name and derived from "Wie Diamant"
Inserts with ceramic, nickel and titanium alloys must not be mixed with pure carbide inserts.
back to purchase prices